To end our week out on a fun note, I thought I'd share a few things I found online that I thought were either really amazing, or things I should suck it up and buy already!
1. A fleece blanket for outside
Women Fleece Blanket (Check), $19.90, Uniqlo
One thing I regret not purchasing last year was a nice, cozy blanket that's for outdoor activities only. While watching my nephew's football games last year I froze my ass off (figuratively, but sometimes I worried it might be literally), both from the cold bleachers and the cold ground. This one looks like the perfect size to sit on or throw over some icy cold bleacher seats. And being only $20, I can live with it getting a bit roughed up outside.
2. New sneakers for hiking/biking
New Balance WT610V2, $63.71, Zappos
After waking up this morning with the worst back ache I've had in years, I think it's time to start replacing my old sneakers with ones that may better suit my newfound love of hiking and biking. My newest pair are around 4 years old, I think, which means they are well overdue to be tossed out. I like the look of these, but I also like that they're made for a lot of different activities, and may provide the traction I need while hiking (my back ache is probably the result of me slipping in a pile of mud yesterday…ouch!). 
3. A calendar for next year
2014 Herbs and Spices Calendar, $16, Rifle Paper Co.
Since I now have my office space next to the kitchen, I've been looking for a calendar that will fit right into my dual space, and this one is perfect. It's pretty AND food-related! This company makes beautiful stationary, calendars, cards, and other fun things like iPhone cases. While I would love to put this on my holiday wish list, I think it's so pretty that I'll have to get it sooner…you know, just in case they sell out!
4. A new iPhone case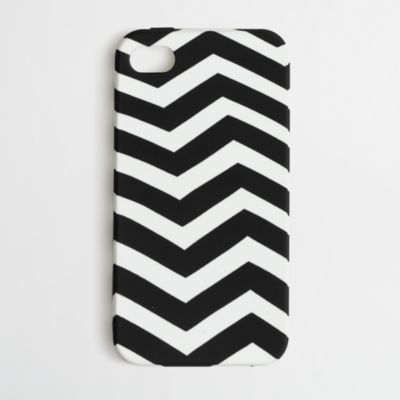 Factory Phone Case for iPhone 4, $18.50, J. Crew
I know I've talked about getting a new phone case before, but now that the seasons are changing, I feel more motivated to start looking for one. Neon orange and white stripes don't seem to cut it for me right now, so I thought this one would make a great case for fall/winter. It's classic, not very expensive, and just noticeable enough that my husband won't mistake my phone for his. 
5. A giant bowl of candy corn
Okay, this isn't something I've been shopping for online…but I really do want it! Now that it's officially October, I don't feel so weird diving into a bowl of candy corn. Sure it's going to be in the 80s still this weekend, but it's October dammit, and I want some candy!
What's on your window-shopping list lately? A new pair of boots? Something pumpkin-flavored? Or maybe like me, a large pile of candy?
Have a great weekend!